When you apply for the Russian language course at the Goga Askurava Language Centre, you do an entry grammar and vocabulary free test that helps us to determine your level. It often happens that we have students that have a big passive vocabulary amount, they can easily read and understand many words, but can poorly speak because of lack of practice. That's why in the course we mostly concentrate on creating lots of opportunities for our students to actually use Russian in real communication.
Russian Language Integrated Course is intended for all students of any age and level. It covers the situations, vocabulary and grammar required to take students up to B2 level and it also covers some of the additional structures required at a more advanced level. The Course comprises dialogues and short texts with comprehensive explanation of new vocabulary and further mastering of this vocabulary before moving on.
Communicative and situation-based exercises, which give practice in using and understanding the new vocabulary, help students learn how to deal with particular situations in Russian.
The Course also has plenty of material for oral work. It includes 'Russian realia', which are documents drawn from Russian daily life.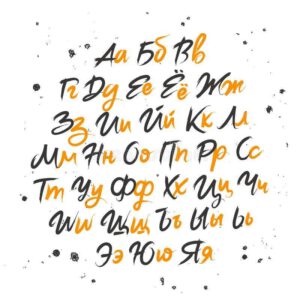 The Course pays particular attention to its grammar section. Explanations are strictly related to the material of a single lesson and are, therefore, not exhaustive. The explanation of each new point of grammar is followed by appropriate and diverting exercises.
The Course has improvisation, or role-play, exercises. This gives students the opportunity to use the new vocabulary and structures learnt during the lesson to communicate in real-life situations.
Finally, the course has plenty of authentic video material in Russian which includes cartoons, documentaries and films.
LEVELS OF COMPETENCE IN RUSSIAN AS A FOREIGN LANGUAGE

You start from complete 0 (from the alphabet) and reach a survival level.

You extend your vocabulary and learn how to freely speak about simple topics.

You are able to talk about politics, economics, social problems and other serious topics.

You understand the difference between the colloquial and written Russian, can use slang and read newspapers and magazines.

C1 / EFFECTIVE OPERATIONAL PROFICIENCY
This program is for students who speak Russian rather fluently. They already have reading and writing skills, as well as background cultural knowledge. This program helps to improve your knowledge of Russian grammar, word-formation, vocabulary, and stylistics. It helps you to perfect your oral skills and to study some works of classical and modern Russian literature. Depending on individual needs and professional interests, students may choose more than two special courses.

You are like a native Russian speaker! Congratulations!